Safety is our First Priority.
Doty Bros. is committed to providing a work place free from all recognized hazards. To achieve this, Doty Bros. has developed a comprehensive safety program focused on accident reduction through hazard recognition, education, and safety leadership.
A key element of our safety program is our dedicated team of safety professionals. They provide added value to crews by conducting training and oversight on complex tasks and work practices. Our consistent focus on safety exemplifies our dedication to achieving our goal of zero incidents.
Doty Bros. understands that education and training are an important element of our safety program. To ensure our crew members are properly trained in the work being performed, while also remaining compliant with federal, state, and local regulatory requirements, Doty Bros. conducts continuing education on an ongoing basis.
Doty Bros. is committed to a comprehensive safety management approach that achieves safe performance through leadership, training, accountability and measurement. Doty Bros. employs a staff of certified safety professionals that assist operations management with resources, training, planning, implementation, and program management.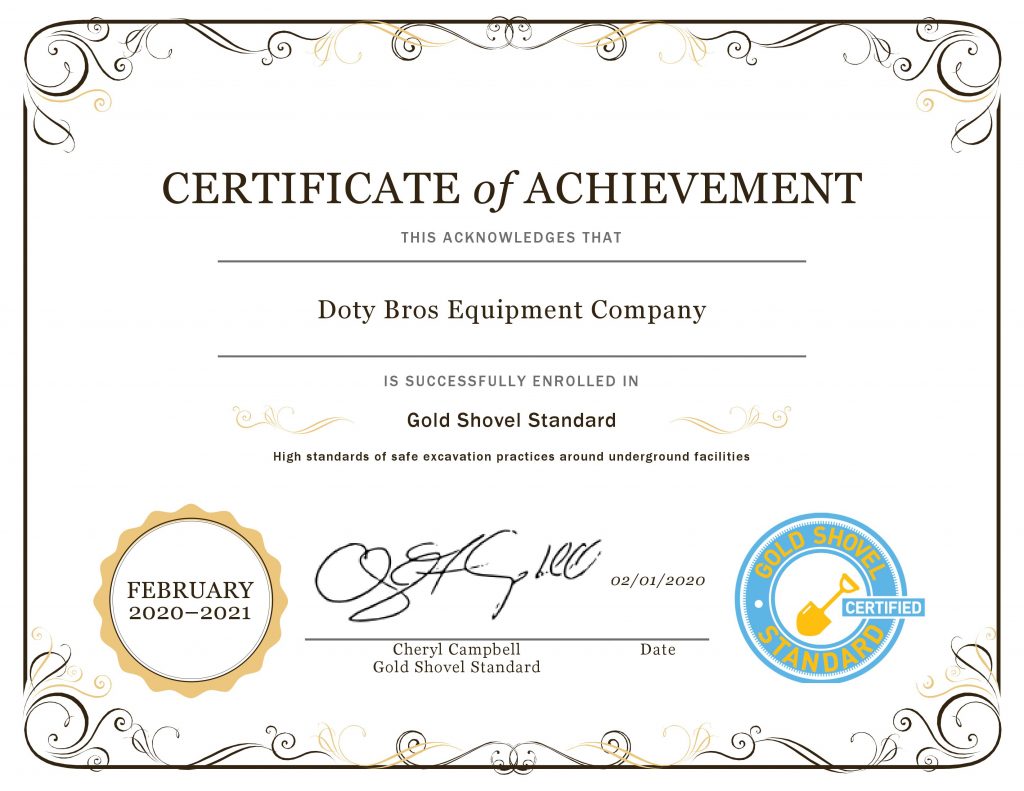 Doty Bros. is Gold Shovel Standard Certified
Gold Shovel Standard Certification is a widely-recognized indication of increased safety awareness and a commitment to continuous damage prevention improvement. The Gold Shovel Standard Certification process was developed to ensure that hired contractors adhere to the safest excavation standards. Doty Bros. is proud to be Gold Shovel Standard Certified and is committed to ongoing public and workplace safety.