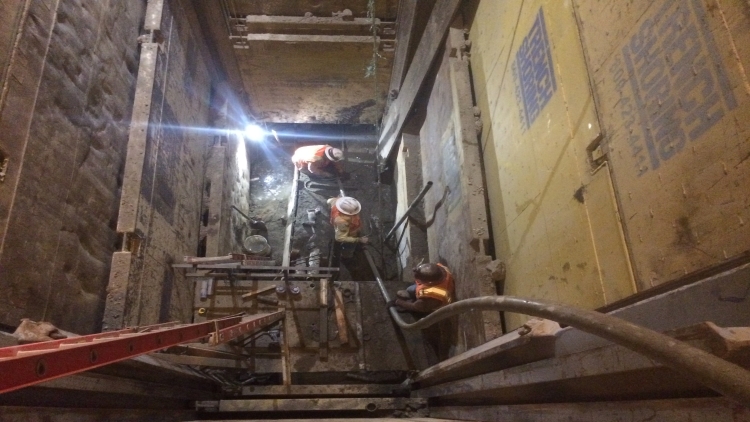 Location: Southern California Edison's Metro West Region
Timeline: January 2016 – December 2018
Description:
Doty Bros. Construction Company was the sole civil source contractor for Southern California Edison's Metro West Region from January 2016 to December 2018. Through this contract, Doty Bros. completed more than 2,000 projects a year consisting of projects ranging from small, one day maintenance projects to multi-month civil projects. To support this large amount of work, the Underground Division had an average of 35 crews working a day.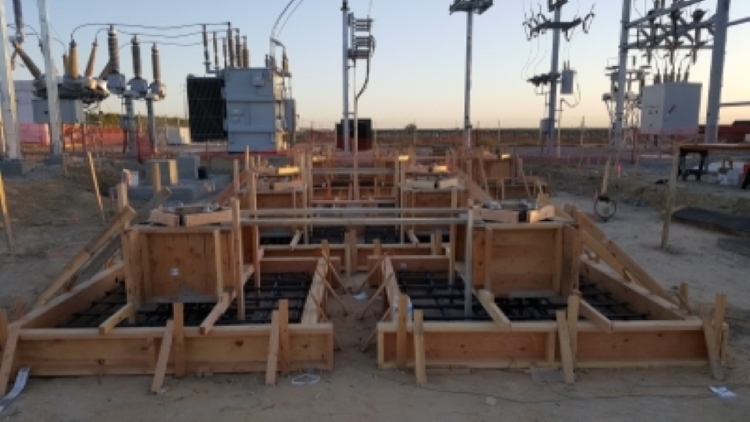 Location: Kern County, CA
Timeline: 2016
Description:
In 2016, Doty Bros. Construction installed footings for 5 new solar farm substations. This included rough grading, setting form boards, placing rebar, and pouring concrete. Once the footings were poured, soil was brought back up to the original grade, compacted, and rock was spread across the surface.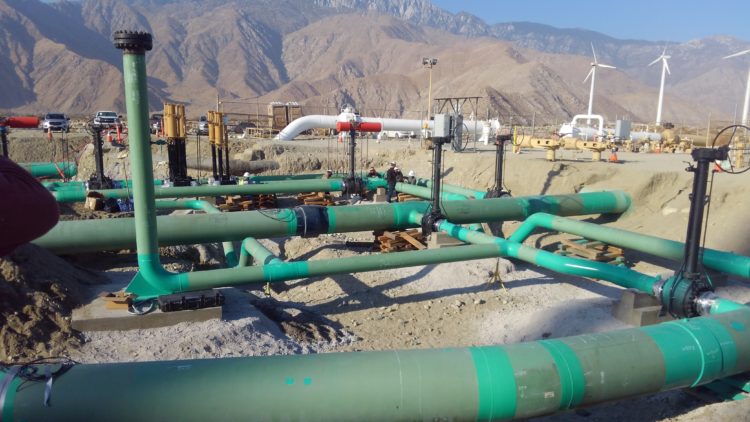 LOCATION: Whitewater, CA
Timeline: 2018
Description:
In 2018, Doty Bros. performed phase 1 of a redesign for a 36" pressure limiting station which involved excavating around existing lines, upgrading the existing piping and valves, installing underground pipe supports, electrical components and instrumentation. After this was completed a backfill was performed along with regrading the area.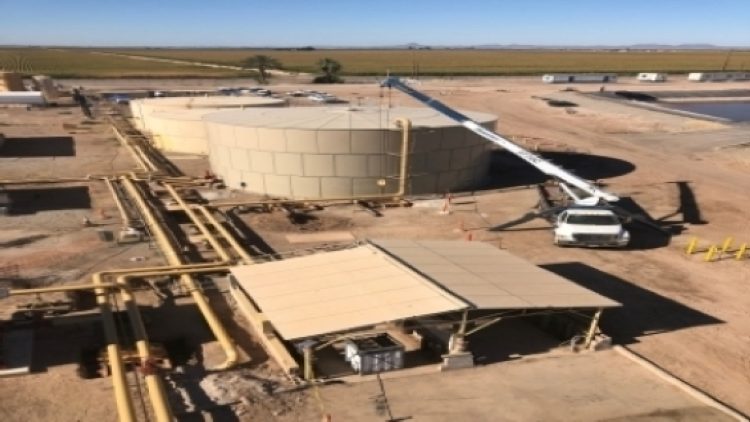 Location: Blythe, CA
Timeline: May 2019 to July 2019
Construction Methods: Installation of Steel Pipe
SCOPE:
– Fabricate 1.5", 8", and 10" steel piping – approx. 3,500 ft
– Excavate install 4" PVC piping and retention basin
– Excavate install 800' of 2" sump discharge piping
– Excavate install 80' of 8" water line loop to firewater loop
– Backfill excavations once piping is installed and inspected
– Hydro test system
– Tie-in system
– Over-excavate for pipe supports backfill w/ 2-sack slurry
– Form pour (13) pipe supports foundations for piping
– Fabricate steel for pipe supports install
– Coat and paint piping once complete
– Assist electrical contractors with excavation of conduit supports
– Assist with commissioning of system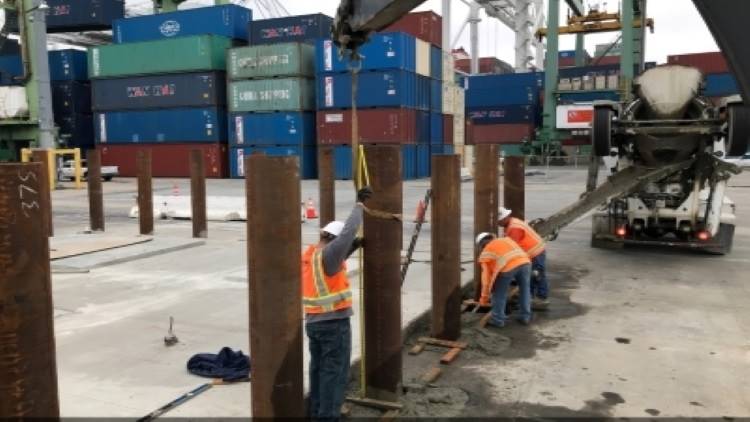 Location: Port of Long Beach (POLB)
Timeline: 12/13/2018 – 06/14/2019
Description:
Doty Bros. Construction installed 6 – 10'x12' slab boxes, 5 – 8'x10' PMEs, 3 – 66"x72" pads, 125 – 16'x12" barrier posts, 10 – 11'x8" barrier posts, excavated 990' of trench, excavated and poured 58' of 24"x30" of cable trench, and directional bored 490' of 2 – 5" conduit for the Southern California Edison Charge Ready Program. One of the biggest challenges faced during this project was coordinating container shipments with the POLB and scheduling work accordingly. By being in constant communication with the Port, the project was completed on time and without delaying activities within the POLB.